We would like to welcome you to En Iko Christianna, a complex that offers comfortable accommodation and aims to please every need of our guests. It is situated in the picturesque village of Olympiada (Chalkidiki) approximately 180 meters from the main beach.
En Iko Christianna provides you with a friendly atmosphere, comfort and all the contemporary amenities that will make you feel right at home. Around the apartments there is a beautiful garden with sunbeds to really enjoy the sun!
Olympiada is ideal for a memorable family vacation. Despite the fact that the place is thriving in people during the summer, the absence of intense nightlife combined with the clean environment and the numerous taverns with organized playgrounds create the perfect place for your summer family getaway.
Read more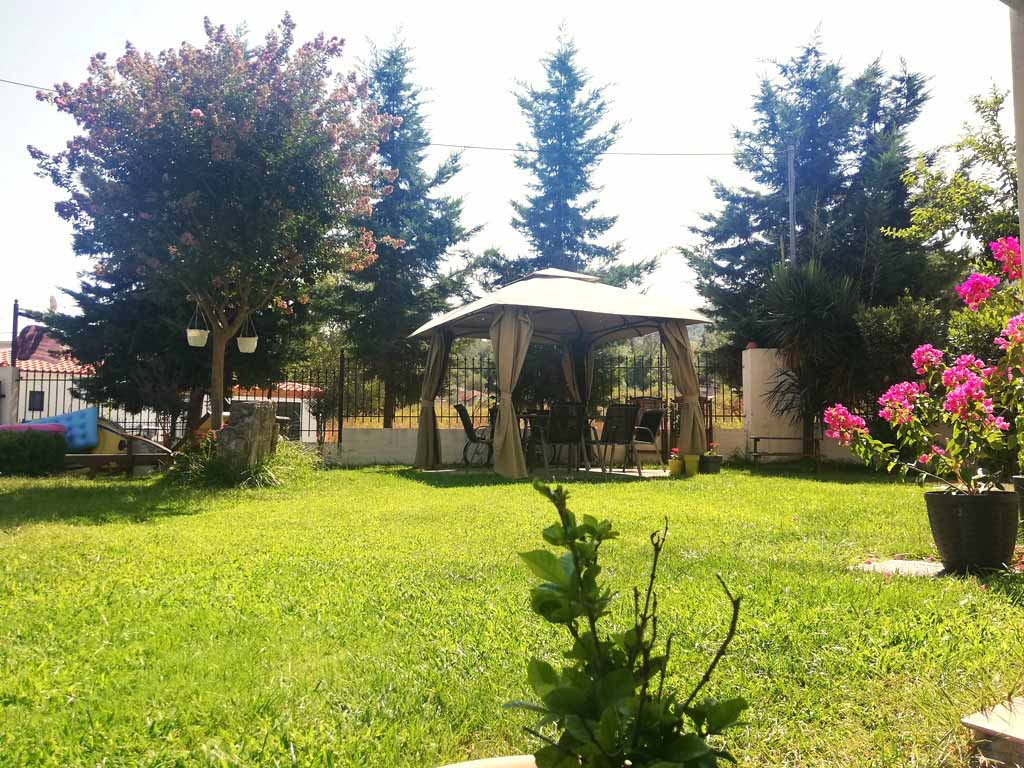 "Hi, how are you? Fine! Thanks!"
… is the most possible answer you will get.
And there is no reason to argue about it…
...because our accommodation offers all the amenities for an unforgettable holiday
clean, fully furnished two-bedroom apartments with all facilities, free parking in front of the house and a beautifully landscaped garden for romantic evenings either private or with other guests as well…
… while close to our apartments you can find a wide sandy beach with crystal clear waters, small cafés with charge-free sunbeds and umbrellas next to many small bays that are worth investigating …
… and of course excellent restaurants with reasonable prices, a small pedestrian road by the beach surrounded by chill-out bars, charming cafes and much more.