OLYMPIADA
Olympiada is a beautiful small village with 650 inhabitants, founded by refugees of Asia Minor's Agia Kyriaki in 1923.
According to a local tradition the name of the village was given by Alexander the Great in memory of his mother, Olympiada, who was bannished there by the king Cassander.
Although there is no confirmation of this hypothesis, this statement bears a certain historical truth.
Olympiada is ideal for a memorable family vacation. Despite the fact that the place is thriving in people during the summer, the absence of intense nightlife combined with the clean environment and the numerous taverns with organized playgrounds create the perfect place for your summer family getaway.
Moreover, the affordable restaurants and the presence of super markets, bakeries and pharmacies creates a sense of warmth and security for our guests!
At the same time visitors can enjoy numerous family activities ranging from visiting quiet bays with crystal clear water and easy access to the sea to participating in major festivals or even trying out water sports, hiking and cycling in various spots inside and around the village.
Culture & History
ANCIENT STAGIRA
500 meters southeast of the modern village of Olympiada across a small, mountainous and beautiful peninsula called "Liotopi" lies the city of Ancient Stagira. The exact location of the city was identified based on references from historical writers and modern research as well.
A short walk around the ancient remnants provides a unique opportunity to learn about the culture of the place and at the same time offers a panoramic view of the sea and the wider bay surrounding the village of Olympiada.
Today the village stretches along a beautiful coastline ending up in a bay that creates a natural port.
It is surrounded by green mountains and beautiful beaches which offer a spectacular resort for our visitors.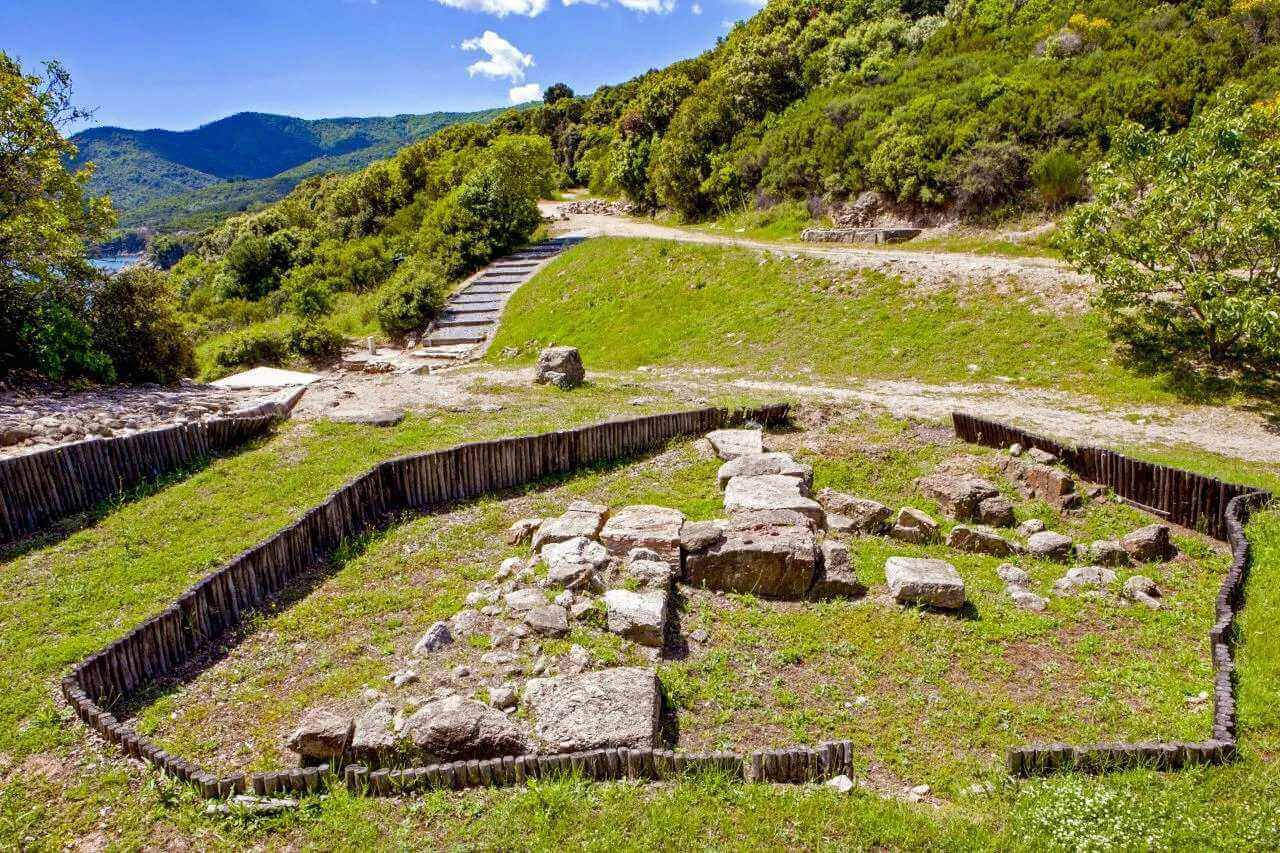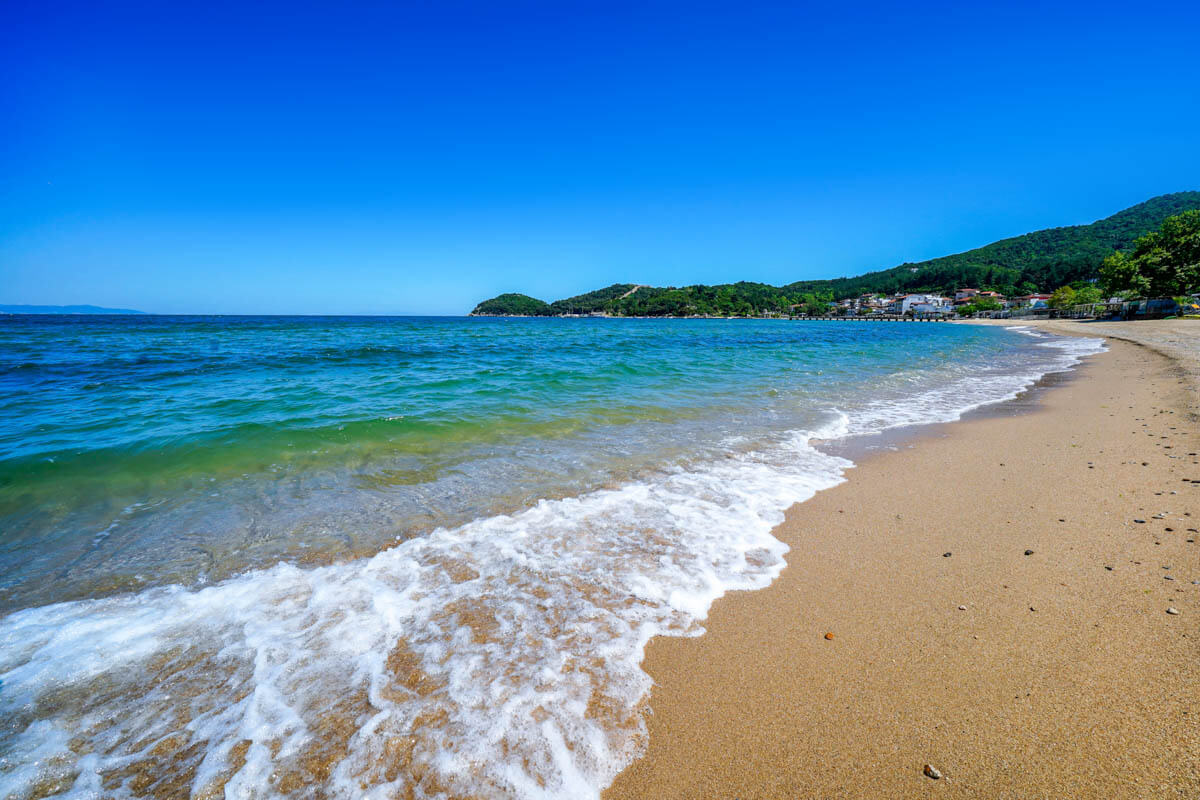 halkidiki-ancient-stagira
Getting here
Olympiada is located in the northeastern side of Chalkidiki Greece, within the Strymonikos gulf.
By Car
The road to access Olympiada, is via Stavros (the nearest town) at a distance of 12 km. From Thessaloniki, Olympiada is 90 km away via the new National Road Thessaloniki – Kavala (Egnatia Motorway). From Kavala, the road distance is 99 km via Egnatia Motorway. From Serres, Olympiada is 98 km away via the National Road of Serres – Drama, or alternatively 82 km away via Nigrita (country road).
By Airplane
The closests airports are the ones in Thessaloniki (Thessaloniki Airport Makedonia – SKG) which is approximately 100km from Olympiada and the one in Kavala (Kavala Airport "Alexander the Great" – KVA) which is approximately 128km from Olympiada. Both airports receive numerous flights from all over Europe especially during the summer season.